Since October 2020, HG4RR has hosted a series of webinars focused on the challenges and opportunities of home garden interventions and evaluation in development and emergency settings. We will continue this international conversation every third Tuesday of the month from February to June in our 2021 HG4RR Webinar Series. Expert guest speakers will join Prof. Dr. Tilman Brück from the Leibniz Institute of Vegetable and Ornamental Crops/ISDC to discuss their work, followed by a panel discussion and Q&A session.
REGISTER FOR THE 2021 WEBINAR SERIES.
Watch past webinars here. Download slides and supplemental Q&As here.
---
15 June 2021
Home Gardening under challenging conditions – Concern's experience from Niger and Bangladesh
Regine Kopplow, Senior Advisor for Food & Nutrition Security
Nutritionist with nearly 20 years of experience working in the humanitarian sector, Regine has managed nutrition programs in Afghanistan, Malawi, Somalia and Nepal and is now providing strategic guidance and technical support to Concern's Livelihood Programme across all 25 countries.
Jean-Patrick Masquelier, Programme Director for Concern Worldwide Niger
Humanitarian-development practitioner since 2011, Jean-Patrick has spent the last 10 years working on WASH and food security projects in Burkina Faso, Burundi, Madagascar, and Niger.
Sayeed Mahmud Riadh, Head of Concern's Coastal Programme, Bangladesh
Nutrition from Garden to Plate: Improving diets through sustainable access to safe & diverse food from own source
Sweta Banerjee – Nutrition specialist for Welthungerhilfe's (WHH) India Country programme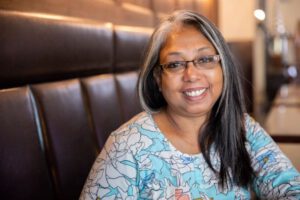 Sweta provides support to the Food & Nutrition Security projects in India, Bangladesh and Nepal. Sweta holds a masters in Dietetics and Public Health Nutrition and has worked in the public health nutrition sector for the last 25 years. Her current project is a multi-sector project linking agriculture, natural resource management, and nutrition security.
Anshuman Das – Food Activist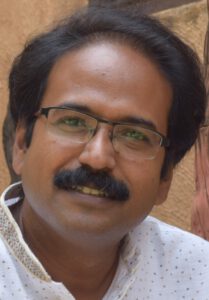 Anshuman has had a rich career spanning over 20 years as a trainer and researcher. He is currently associated with Welthungerhilfe, responsible for managing programs related to agriculture, environment and economic development in South Asia. He has made instrumental contributions to a framework for Integrated Farming System and Nutrition Sensitive Agriculture in India, and has travelled extensively to conduct trainings, guest lecture at universities, and consult organisations like UNICEF, IFOAM, GiZ, Europe Agroecology Forum, Slow Food, and more.
---
Seasonal and agro-climatic variations in kitchen gardening: Impact on household dietary diversity in rural Tanzania
Hadijah Mbwana – Lecturer and researcher, Department of Food Technology, Nutrition and Consumer Science at Sokoine University of Agriculture (SUA)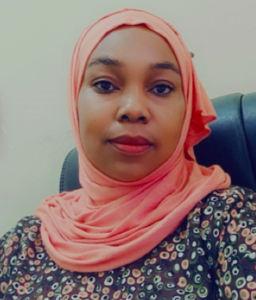 Hadijah obtained her PhD in Agriculture and Nutrition from SUA and the University of Hohenheim, Germany, earned her MSc in Human Nutrition from Massey University, New Zealand, and holds a BSc in Home Economics and Human Nutrition from SUA . She is involved in community nutrition research projects, including promoting the production and consumption of green leafy vegetables, studying dietary practices and patterns of vulnerable groups, and exploring the potential of indigenous and locally-produced foods in mitigating hunger and malnutrition. She extensive experience planning and executing quantitative and qualitative research as well as in monitoring and evaluating nutrition and health projects. 
Pocket garden as a potential strategy to vegetable production and improvement in micronutrient status: Lessons from field intervention in rural Tanzania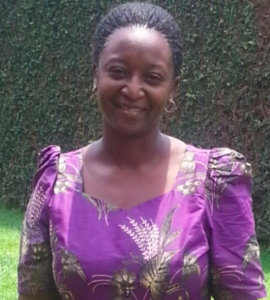 Victoria Gowele – Lecturer, Department of Food Technology, Nutrition and Consumer Science at Sokoine University of Agriculture (SUA)
Victoria holds a BSc in Home Economics and Human Nutrition from SUA and MSc in Human Nutrition and Rural Development from Ghent University Belgium. She is currently enrolled as a PhD student at Sokoine University of Agriculture/ University of Hohenheim, Germany. Victoria is studying the determinants of micronutrient status in school children. Her research interest is primarily on the influence of nutrition sensitive interventions on nutrition outcomes through implementing home gardens in farming communities.
---
The Permagarden Pathway to Resilience and Food Security: Lessons in Scaling Up from Nepal and Uganda

Sagar Pokharel – Technical Director, Apolou Program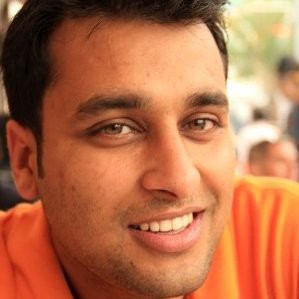 Sagar is the Technical Director for the Mercy Corps-led Apolou program, a USAID Resilience Food Security Activity (RFSA) in Karamoja, Uganda. He previously worked as the Resilience Director of Promoting Agriculture, Health, and Alternative Livelihoods (PAHAL) in Nepal.
Linda Eckerbom Cole – Executive Director, African Women Rising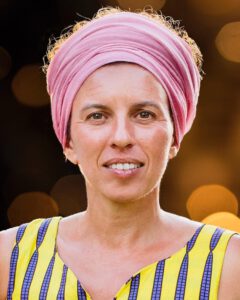 Linda is committed to gender-based analyses and programming of humanitarian and development initiatives in the African context. She has extensive fieldwork experience in community needs assessments, preventive health interventions, and small-scale farming in Guinea- Bissau, Angola, Mozambique, and Uganda. Linda has a Master's degree in Humanitarian Assistance from the Friedman school of Nutrition, Tufts University. She is the co-author of "Women, Girls, Disarmament, Demobilization and Reintegration (DDR)" with Dyan Mazurana, published in "Women and Wars," edited by Carol Cohn. Linda is the recipient of the 2014 Leah Horowitz Humanitarian Award.
Andrea Mottram – Director of Agriculture Systems, Mercy Corps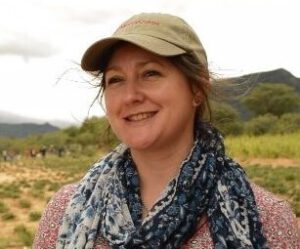 Andrea oversees Mercy Corps' global agriculture Technical Support Unit. With 20 years of experience across Africa and Asia, Andrea has designed, managed and advised on numerous research and development programs ranging from smallholder crop production to sustainable resource management. Andrea has a PhD from the University of Wales in Sorghum and Millet Production in Semi-Arid areas, and an MSc in Rural Resource Management.
Abby Love – Agriculture Advisor, SCALE Award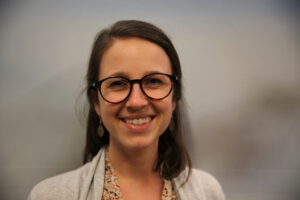 Abby provides technical assistance and capacity strengthening support to USAID/Bureau for Humanitarian Assistance-funded program implementers working on resilient agriculture and NRM activities. Previously, Abby worked in various capacity strengthening and knowledge management roles on a range of development programs throughout sub-Saharan Africa. She has an MS in Agricultural and Applied Economics and a BSES in Environmental Economics and Management.
Note : l'interprétation en français sera disponible pour ce webinaire.
---
Better nutrition among refugee households with home gardens: Effects of NIGI in Omugo Refugee Settlement, Uganda
Marlene Roefs – Planning, Monitoring & Evaluation and Learning (PM&EL) Specialist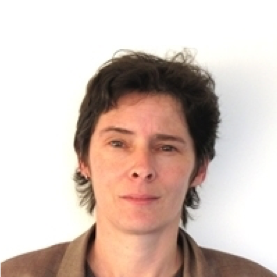 Marlene supports organisations and partnerships in the public, private and civil sectors in designing strategies, planning their interventions, monitoring progress, evaluating impact and continuous learning. She holds a PhD in Social Psychology from Vrije Universiteit, Amsterdam, and lived for many years in South(ern) Africa where she worked mainly with governments and international aid organisations in developing research capacity, good governance and PM&E. She is one of the founders of the South African Monitoring and Evaluation Association. Currently, she leads the Managing for Impact cluster at the Centre for Development Innovation at Wageningen University. Marlene has a keen interest in food and nutrition security, sustainable agriculture, governance, and human behaviour in uncertain or unstable contexts. Over the past years, she has become more involved in agriculture and human development in Eastern Africa, especially in Uganda
Kat Pittore – Nutrition and Food Security Specialist at Wageningen Centre for Development Innovation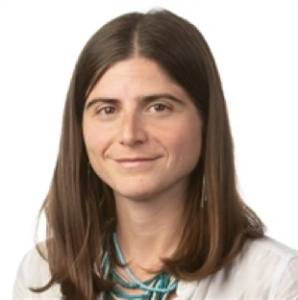 Kat has a MSc. in Public Health Nutrition from the London School of Hygiene and Tropical Medicine and a diverse range of expertise including capacity development, supporting effective advocacy and policy engagement, nutrition and food security programming in developing and humanitarian contexts, market-systems thinking for nutritional programs, realist evaluation for advocacy programs, and a growing interest in nutrition and food security in urban contexts. For the past six years she has been working for organizations working on translating research into action, and she is interested in supporting effective co-creating of knowledge with partners.
---
Impact evaluation of complex agricultural interventions in humanitarian settings: The case of Syria
Ghassan Baliki – Senior Researcher at ISDC and a Research Associate at the Development Economics and Food Security research group at Leibniz Institute for Vegetables and Ornamental Crops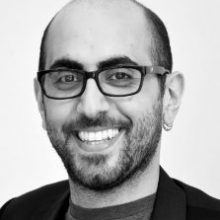 Ghassan obtained his PhD from Humboldt-University of Berlin, where he studied violent conflict dynamics in Syria at the micro-level.
Ghassan's research focuses on the interlinkages between violent conflict, fragility, displacement and reconstruction. His methodological areas of expertise are experimental and quasi-experimental impact evaluations, quantitative statistical and spatial analysis, and micro-level data collection.
Ghassan previously was a Marie Curie Fellow with TAMNEAC (Training and Mobility Network for the Economic Analysis of Conflict) at the German Institute for Economic Research (DIW Berlin) and he has worked as consultant for the EU, GIZ, and the World Bank.
Hala Ghattas – Associate Research Professor & Director of the Center for Research on Population and Health at the American University of Beirut's Faculty of Health.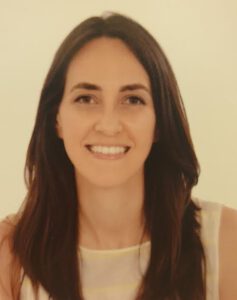 Hala's research has focused on the biological, social and structural determinants of maternal and child health and nutrition in low-resource settings and marginalized populations. This includes mixed-methods studies of food insecurity experience, barriers to appropriate infant feeding, and barriers to antenatal care access, as well as survey research on food security, nutrition and health status of refugees. Her work responds to the challenges identified by designing, implementing and evaluating public health interventions to address these. Hala holds a Master's in Public Health Nutrition from the London School of Hygiene and Tropical Medicine, and a PhD from St George's, University of London. 
---
School gardens and healthy eating in low-income countries: what does the evidence show?
Pepijn Schreinemachers – Lead Scientist Impact Evaluation for the World Vegetable Center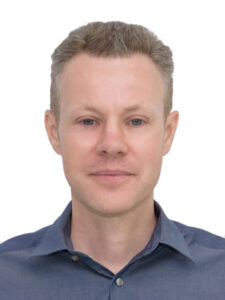 School gardens have become a widely used approach to influence children's eating behavior in high- and low-income countries; however, evidence for impact is very limited. This webinar discusses the global evidence and recent studies from Burkina Faso, Bhutan and Nepal. It then zooms in on a
school garden pilot in Nepal that also trained parents. The webinar concludes with key lessons learned about implementing school garden programs in low-income countries.
Pepijn is an agricultural economist with the World Vegetable Center, based in Bangkok, Thailand. His work focuses on enabling vegetable innovations to contribute to higher incomes and better nutrition in developing countries. He has particularly studied the impact of home and school gardens, vegetable varieties, and safe vegetable production methods. Before joining World Vegetable Center in 2012, he was with the University of Hohenheim (Germany) from 2006-2012. He holds a PhD in Agricultural Economics from the University of Bonn and an MSc in Development Studies from Wageningen University.
---
Home gardens: an introduction to the challenges of design, implementation and assessment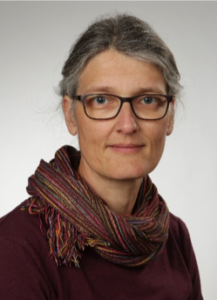 Regine Kopplow – Senior Advisor for Food and Nutrition Security at Concern Worldwide
Regine Kopplow is the Senior Advisor for Food and Nutrition Security with Concern Worldwide where she also serves as the team lead of the Livelihood Programme Support Unit. Regine has a strong background in nutrition with programme management experience in Afghanistan, Nepal, Malawi (Concern) and Somalia (UNICEF). She became a Nutrition Adviser at Concern's head office in 2010 providing strategic guidance and nutrition technical support to Concern's nutrition programmes. She gradually expanded her area of expertise into food and nutrition security in emergency, transition and development contexts. Since 2015 she has been responsible for the management of an interdisciplinary team that provides technical support to Concern's integrated nutrition, agriculture, social protection and market system development programmes in currently 25 countries.
Home Gardens in Emergencies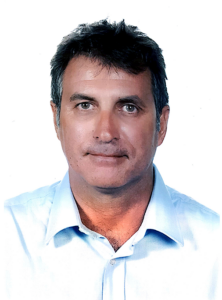 Ugo Bernieri –  Agronomist at the International Committee of the Red Cross, Economic Security Unit 
Ugo Bernieri is an agronomist and relief coordinator within the International Movement of the Red Cross in Geneva. He has worked in more than 25 countries and has lectured on humanitarian issues at the University of Padua and ISPI in Milan. He was previously  an agronomist with the European Commission in Ukraine and Bosnia and holds an advanced degree from the University of Florence in tropical and subtropical agriculture.
---