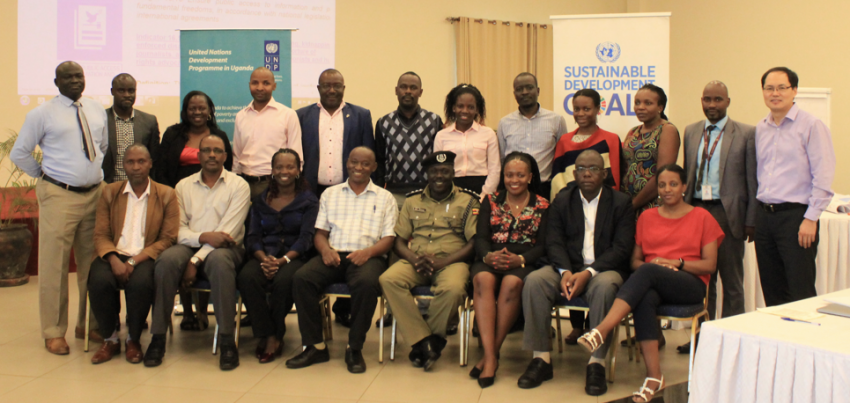 The SDG 16 data gap analysis (or audit) is a systematic review of availability and suitability of data for SDG 16 indicators in Uganda. This work is conducted by ISDC and commissioned by UNDP in Uganda in cooperation with Uganda Bureau of Statistics (UBOS) and other key national and international institutions. This data audit entails a review of data sources, data producers, data processes, and data gaps. It maps the 23 indicators for SDG 16 versus the data sources and data producers in Uganda. It also analyses the existing data with the indicators metadata issued by the UN. The resulting report of the data audit reflects current state of data for SDG 16 in Uganda, highlights achievements to date, identifies data and methodology gaps, and suggests practical and indicator-and-institutional level recommendations on how to close the data gaps.
Uganda is positioned well to fulfill the data provision for the SDG 16 indicators. A large part of achievement is due to the innovative survey data collection efforts conducted in recent years by UBOS with the support from development institutions. Three pioneered surveys (Crime Victims Survey 2017; Governance, Peace, and Security Survey 2017; and National Service Delivery Survey 2015) along with the Uganda Demographic and Health Survey of 2017 closed many of the existing data gaps for SDG 16 and national development monitoring needs.
In compiling this Report, Uganda has taken a global lead in the preparation for more detailed reporting on SDG 16. The exercise and the findings of the Report will be useful for other countries as an example for conducting how to conduct a comprehensive and systematic data gap audit for SDG 16.